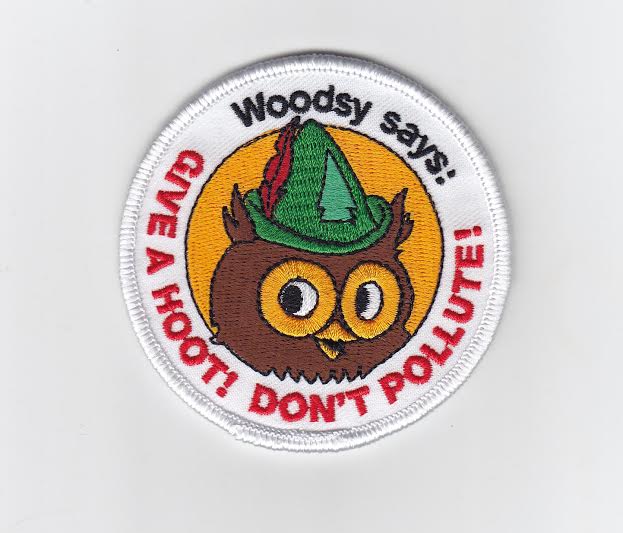 Woodsy Owl!
Woodsy says: Give a Hoot, Don't Pollute
A very interesting set of patches that i got my hands on in an estate auction. I was very pleased to find that amongst some old trapper, rifle, musket, and 'order of the quail' patches, there were some awesome Smokey Bear and Woodsy Owl patches. I've been a big Smokey and Woodsy Fan for a long time. I keep some for myself and i auction off any that are left over. These are very nice and crisp design. Excellent colors! Iron on backing, Merrow border. I have not come across this color type of Woodsy Patch so it seems very unique.
The patches were in large dry storage boxes, no musty smells, no water damage, sealed in plastic. They are new, unused and excellent condition.
Free Shipping and Handling in the US.
International shipping available for $3.50
These originated from an estate sell and business auction. All clothing, patches, hats, caps, etc were produced by the company and many of the items could be found around the area for some years. I obtained a good number of items from the auctions to keep some and sell others. All the items were made in Pa. Any questions, just ask.